Key events
Richard Marles takes a dixer (a question the government has written itself) on defence procurement, so he can re-prosecute some old numbers, but with some new hoo-hah:
In coming to office, the Albanese Labor Government has inherited a defence procurement mess. When those opposite were in power, there were 28 different programs that were running a total of 97 years over time. Hunter class frigates four years late – $50 billion over budget. The spartan battle field aircraft, 4.5 years late, off shore patrol vessels a year late, cape class patrol vessels another year late, that's before we even start talking about submarines.

When it came to defence announcements, those opposite were best in class. Vaudeville, Hoopla, we saw Top Gun music, all showtime. It was as if they were trying to tap-dance our adversaries into submission. Those opposite…

Their strategy was to have Australia walk on to the battlefield armed with press releases. But when it comes to actually delivering capability, getting the hard power equation right, those opposite were the single worst defence procurement government in our nation's history and not least because they, themselves, were a picture of chaos.

In nine years we had six, really seven different Defence Ministers, the last of whom is sitting right there as the Leader of the Opposition.

All of this at a time when we are facing the most precarious strategic circumstances since the Second World War. Under those opposite, Australia's lost decade could not have come at a more damaging historic moment.
It's time for Angus Taylor to ask about the cost of living which is one of the times in question time Jim Chalmers and half of the Labor bench seem to live for.
Taylor:
My question is to the Prime Minister: The budget confirms that a typical family will be $2,000 worse off by Christmas with inflation, interest rates and unemployment all forecast to go up. Given this increasing pressure on the cost of living, what specific action is the Government taking to fast-track new natural gas projects and when can Australians expect to see relief?
Anthony Albanese:
Thank you, Mr Speaker. I thank the Shadow Treasurer for his question. Of course, they had a shadow treasurer even when they had a Treasurer. But we have one Treasurer and he's done a fantastic job.

He's done a fantastic job. And the budget has been well received by people who are economically literate. By people who are economically literate.

(Interjections)

This is what Jennifer Westacott of the Business Council, had to say, "amid global economic turmoil, this budget steadies the ship and sets the groundwork for reform to drive economic growth in the May budget. This is a cautious and careful budget that avoids making our inflation problem worse. This is a crucial first step to restoring our budget position and building our national resilience. We welcome investments to boost productivity and participation through skills, education, child care and expanding paid parental leave. We strongly support the Government's comprehensive skills package and migration announcement." It went on and on.

But the ACCI said this, and Drew Mackellar said this, "Tonight's budget is a responsible one. This budget covers the essential elements of economic management and tackling growing cost pressures. As the budget warns, we cannot afford to be complacent against a global headwinds of severe inflation, climbing interest rates and soaring energy prices. Through the Powering Australia plan and funding for new energy infrastructure, the budget finds significant investment to underpin the transition to a net zero future that supports new opportunity for industry."

So we have big business supporting the budget. We have medium-sized business supporting the budget.

(There are a bunch of interjections and I miss the middle part of the answer)

This is what the Master Builders had to say, again apparently an affiliate of the Labor Party! The 2022 housing accord is a welcome signal to the building and construction industry who have been crying out for action to address housing affordability barriers and supply constraints. I have got more, Mr Speaker, but I'll wait for the next question for the further endorsements done by people who used to be their allies, who they now ridicule.
Anthony Albanese takes a dixer on how Labor supports women.
Moving on.
Not sure if some in the opposition needed a trigger warning, because Greens MP Stephen Bates has one of the crossbench questions and he is still not wearing a tie*.
I'm sure one of the clerks has the smelling salts ready just in case.
Bates:
My question is to the Minister for Industry, science and resources. Why does the budget contain more than $40 billion in fossil fuel subsidies including $30 million to frack for gas in the Beetaloo Basin and almost $2 billion to fund a gas export terminal in Darwin Harbour when we are in the middle of a climate emergency?
Ed Husic seems happy to get a call up, but he doesn't have much of an answer for Bates. But he, in what has become his way in his dealings with the crossbench, keeps it very civil and polite.
Thank you very much, Speaker, and thank you to the member for the question. A lot of that is not directed necessarily in my own portfolio and relates to other areas, but we're happy to take it on notice and we'll get back to you with some response.
*we approve of the no tie, btw
Blame for state of energy markets 'rests squarely with Vladimir Putin', treasurer says
Jim Chalmers gets a dixer just to give Peter Dutton a sledge ahead of his budget reply speech:
We're told today that the leader of the opposition in his speech tonight about the appropriations wants to talk about the [previous] government's economic record. And this is his opportunity – he takes very seriously his responsibility as the leader of the leftovers, Mr Speaker, and in doing he has a rolled gold opportunity tonight to fess up for the Coalition record on the economy – and let's consider it for a moment.

Their record on the economy is skills shortages holding the economy back. It's stagnant wages for a decade. It's weak productivity and business investment. It's an aged care crisis, it's a trillion dollars in debt with nowhere near enough to show for it and it's this energy policy chaos which is making us more vulnerable to global energy shocks.

Mr Speaker, what we're seeing in our energy markets right now, the blame for that, rests squarely with Vladimir Putin.
Albanese: Business and 'more enlightened members of the Liberal party' both recognise renewables are cheaper
And after Mark Butler has some fun in a dixer about how terrible he thought his predecessor was, we move to another groundhog day moment when Sussan Ley, who is still trying to work out how she plays her role as shadow minister for government attacks, asks:
My question is to the prime minister. Yesterday, the treasurer finally confirmed that the Labor party misled the Australian people 97 times before the last election on their promise to reduce power bills by $275 when he admitted it wasn't in the budget after saying it was.

Given the treasurer has now apologised to one Australian over this – Charles Croucher from Nine News – when will the other 26 million Australians get their apology?
And the chamber is in uproar.
Anthony Albanese:
Mr Speaker, I thank the deputy leader for her question. I reject the premise of the question. Because it goes to a failure for those opposite to actually recognise that renewable energy is the cheapest form of new energy.

Yesterday I spoke about the deal that was done with the Tasmanian government and what they have to say, what the Victorian government have to say as well, and I spoke about what the New South Wales premier had to say. But I agree with the statement that the cheapest, most reliable and cleanest energy on the planet are renewables.

I agree with the member for Barker. I agree the cheapest way to deliver electricity today is not coal, it's not gas, it's certainly not nuclear; it's wind, solar, backed up by pumped hydro and batteries. So if you care about cheap energy and reliable energy, then you're looking at wind, solar and pumped hydro. Now, they're not my statements, Mr Speaker. They're the statements of Matt Kean, the New South Wales treasurer, the deputy leader of this deputy leader's party in New South Wales.
Ley pretends she has a point of order:
A point of order on relevance, Mr Speaker. Why can't the Prime Minister say $275 …
Milton Dick is not having it:
Resume your seat. I was pretty clear yesterday about that abuse of standing order. The deputy leader has special privileges which she's taken advantage of. I just remind all members to state the point of order of relevance. I will take the point but if it continues I will not take them anymore. I give the call to the prime minister.
Albanese:
Thanks. But it's not just more enlightened members of the Liberal party who recognise that the earth is round and renewables are the cheapest form of new energy. It's also the business community.

It's what Jennifer Westacott said … Jennifer said this: 'You'll also be paying less for your power because at the moment, building new renewables is cheaper than building new coal and cheaper electricity will continue to drive down energy prices.' That is what the business community says, and that is what state and territory governments say.

What do those opposite do? They pretend that they didn't know. They pretend the former energy no-one didn't know about regulations that he was delivering to hide a determination by the Australian Energy Regulator, until it just happened to be [that they] replaced the 1 May with 25 May. In between 1 May and 25 May? What happened?

What was it that happened on 21 May? [The election, in case you forgot.]

They wanted to avoid the Australian people before they voted, knowing about the hike in energy prices that was occurring on their watch because of their failure to invest in energy.
And he runs out of time.
Milton Dick gives a general warning to the whole chamber, because he is still trying to pretend he has control over the members.
Peter Dutton asks Anthony Albanese to withdraw the "unparliamentary language" he used against Angus Taylor.
Albanese:
Mr Speaker, it's one of the nicest things I've said about the shadow treasurer.
Just wanted to give a bit of space between those posts and what is happening in the parliament now.
Peter Dutton opens question time with:
I refer to the economic plan and budget strategy available on the Labor party's website, page seven of the document outlined a five-point economic plan, the first point is and I quote, 'to cut power bills by $275 a year by 2025'.

With the budget confirming this promise has been broken, will the prime minister admit the economic plan is in ruins?
The Speaker, Milton Dick, tries to get ahead of the circus:
The leader of the opposition has asked this question and I just said that the prime minister will be heard in silence. I want to be clear today, questions will be heard in silence out of respect of the office of the person asking them but also, answers will be heard in silence. And I give the call to the prime minister.
(But also, lols – this is his circus and these are his monkeys, so good luck trying to wrangle this lot.)
Albanese:
Thank you very much, Mr Speaker. And indeed, before the election, there were a range of things said and indeed, when confronted with the fact that when in government, there was a warning of a pending spike in energy prices and that the announcement was delayed until after the election. This is what the former …
(INTERJECTIONS).
… This is what the shadow treasurer said yesterday, the 26th of October, he said this: that was a report from the Australian Energy Regulator. It puts it out, not me, and I didn't say it. That's what he said.

Yesterday, yesterday. Well, that's interesting, Mr Speaker. Because this is the very document that goes to the increase that has occurred in the default retail price which has fed into energy prices increasing by figures around about 20%. He said he didn't see it and didn't know about it.

An interesting statement. Here, of course, is a document, 22-23, the final determination of May 2022 and I tabled the document. I tabled a document from the Australian Energy Regulator. But at the same time, at the same time, here is the change in the law, dated the 31 March, 2022 and like he said, he didn't see it, didn't know about it, he puts it out, not me …
Paul Fletcher:
It's on relevance. He's had a 2-minute preamble. You should bring him back to the topic of the question, the $275 reduction that was promised.
Albanese:
Point of order, Mr Speaker. The question went to what was said about energy prices before the election in May 2022. My answer has gone to …
(The opposition benches all interject.)
Albanese:
I was going to what was happening to prices in May 2022, and [that] can't be more relevant to the question that was asked by the leader of the opposition. So I'd ask you to rule against the point of order.
Dick:
The prime minister is correct when he says that the question was about five points announced before the election. The prime minister is referring to the policy announcement and what was announced, so the prime minister is being directly relevant. And I give the call to the prime minister.
And then it is finally back to the answer.
Albanese:
Thanks very much, Mr Speaker. And here's the regulation, the change in the law, 31 March 2022, from Angus Taylor, who said he didn't see it or know anything about it. There's two simple changes. Item 1, paragraph 17, omit may substitute the first business day of 25 May.

How subtle is that? How subtle is that? They changed the law … in March, when the regulation – after parliament couldn't disallow the change in regulation because we were going into caretaker mode and [couldn't] change it until after the election. What a farce. You have no credibility.
And he has run out of time.
Ahead of question time, during the 90-second statements, the member for Hasluck, Tania Lawrence spoke about the death of 15-year-old Cassius Turvey.
Linda Burney and Marion Scrymgour were also obviously distressed.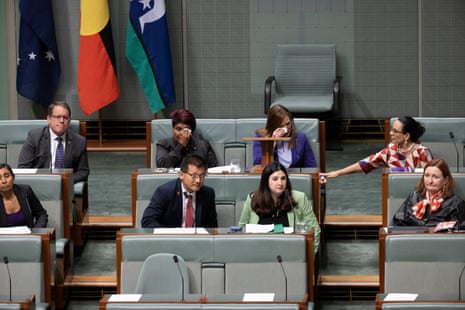 Peter Dutton calls for royal commission into child sexual abuse in Indigenous communities
Both Anthony Albanese and Peter Dutton are speaking on the anniversary of the national apology to survivors and victims of institutional child sexual abuse.
Dutton says it is time for an inquiry into the sexual abuse of Indigenous and First Nations children.
Dutton:
The national apology came to fruition because of the royal commission, and in the spirit of the fourth anniversary and our enduring commitment to keep children safe, it is time for a new royal commission to examine child sexual abuse in Indigenous communities.

We support immediate action from this government and the Northern Territory government on this incredibly important issue. I thank the prime minister and the minister for their time … [I have] met with the prime minister on two occasions now and it is an issue that we continue to work on together.

The Coalition dedicates ourselves to supporting action taken by the government; there is goodwill on both sides for this national issue that needs addressing now.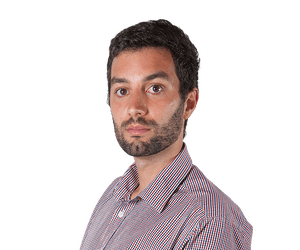 Paul Karp
Law enforcement committee issues statement on Lidia Thorpe's referral to privileges committee
The parliamentary joint law enforcement committee, of which Lidia Thorpe was a member, giving rise to a potential conflict of interest with her relationship with ex bikie Dean Martin, has issued a statement about the controversy.
On Tuesday the Senate referred Thorpe to the privileges committee for investigation, after the Greens senator agreed to refer herself.
In its statement, the law enforcement committee said:
[The committee] has met to consider questions arising from Senator Thorpe's failure to declare a personal relationship that could potentially be a conflict of interest while she was a member of the committee during the last parliament.

The committee takes the integrity of its proceedings very seriously and [in] its meeting the committee affirmed its commitments to protecting the confidentiality of sensitive and classified material …

The committee also affirmed that members should declare conflicts of interest that relate to their duties, so that the declared matters can be dealt with appropriately.
The committee noted the referral to privileges, and said it would "cooperate with that inquiry and may provide evidence … as appropriate".
Question time is just a moment away so we are in the chamber for the 90-second statements and Anthony Albanese has just taken one of those slots to pay tribute to outgoing NSW health minister, Brad Hazzard.
Who is from the Liberal party.
Peter Dutton associated himself with the comments.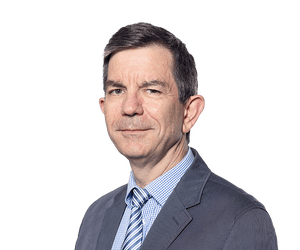 Peter Hannam
Newest inflation data prompts banks to predict higher RBA cash rate hikes
On interest rates, reverberations from Wednesday's inflation report, banks have shifted their predictions of what the RBA's peak cash rate will be. The annual CPI came in at 7.3%, or the highest since mid-1990, as we noted here.
Westpac now expects the central bank will return to hiking by 50 basis points when it meets on Melbourne Cup Day, next Tuesday, doubling their forecast.
Anyway, here's how another half-percentage point rate increase will lift monthly interest repayments, according to RateCity.
The CPI result also triggered the banks to predict the RBA will now have to lift its cash rate higher. Here's how the various outcomes would translate into monthly repayments:
It's worth noting the budget calculations on future growth in the economy were modelled on the RBA's cash rate peaking at 3.35% next year. Perhaps Treasury will look like optimists by next May when the 2023-24 budget is released.
Senate inquiry into school refusal established
The senate has established an inquiry into school refusal, which is something Sophie Black has been looking into.
This is the motion which established the inquiry – which was moved by Greens senator Penny Allman-Payne.
The national trend of school refusal or "School Can't" – as distinct from truancy – that is affecting primary and secondary school aged children, who are unable to attend school regularly or on a consistent basis, with specific reference to:

1) the increasing number since the Covid-19 pandemic, of young people and their families who are experiencing school refusal;

2) how school refusal is affecting young people and their families and the impacts it is having on the employment and financial security of parents and carers;

3) the impacts and demands of the increasing case load on service providers and schools to support these students and their families;

4) how relevant state, territory and federal departments are working to monitor and address this growing school refusal challenge; and

5) any other related matters.
School refusal isn't just a case of kids not wanting to go to school – it is a health issue, impacting their emotional and mental wellbeing and leading to anxiety, physical ailments and more. It has really hit some families very hard, particularly since the pandemic.
They actually make you identify all these birds before allowing you into the ACT. It's one of the rules.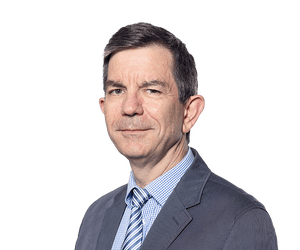 Peter Hannam
Business confidence holds up despite rising costs, NAB says
In light of the budget, discussion about soaring energy prices and the record string of six consecutive RBA rate hikes, it's worth checking on how the economy is actually faring.
Well, according to NAB's quarterly survey of small- and mid-sized enterprises, conditions are softening but remain above longer-term averages.
Confidence even edged higher in the September quarter, with the smallest firms more chipper than bigger ones (even with conditions actually deteriorating more for them than for larger companies).
"SMEs in transport, accommodation & food, finance, and wholesale all reported strong conditions, while conditions remained fairly robust across the states," it said.
Alan Oster, NAB's chief economist, said: "Across all our surveys, firms are reporting capacity utilisation at record levels and SMEs are no exception.
"Clearly, with a very tight labour market and very strong demand, even the smallest firms are operating close to their limits," he said.